Elisa's Filet Mignon Tips with Mushrooms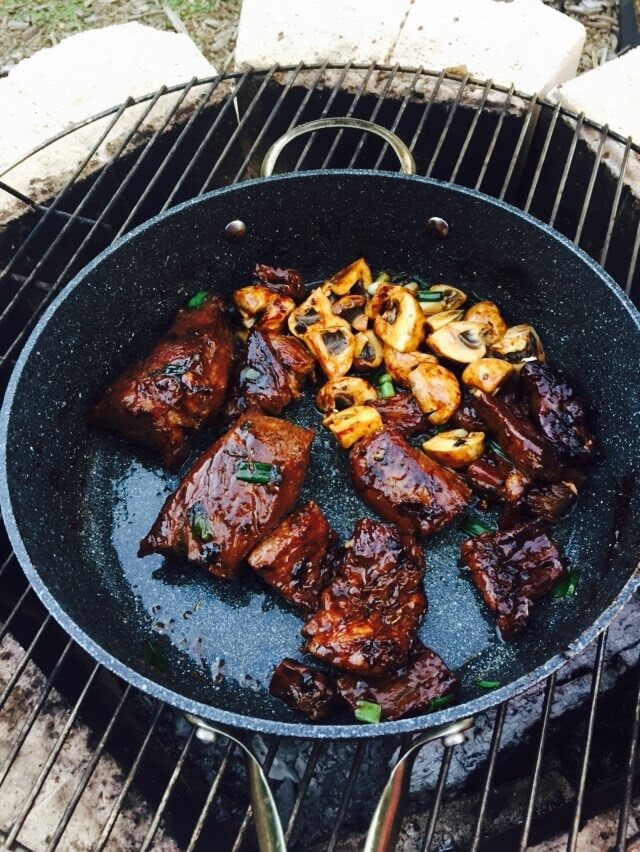 Ingredients:
Marinade (In a medium bowl)
Most of these ingredients below can be found at our stores.
Soy Sauce 
Crushed Fresh Garlic
Balsamic Vinaigrette
Herbs de Provence 
Fresh squeeze of 1/4 Lime
Fresh Ground Pepper 
Dry Rosemary 
Dry Oregano
Fresh Scallions
Allow Filet Mignon to marinade in a bowl for 10 minutes.
Directions:
Heat up your skillet
Add 4 strips of bacon and allow to cook until crispy (removed from heat and allow to drain on paper towels)
Save the bacon grease after it is done and add your Filets.
Cook Filet about 7 minutes or until desired cooking temperature remove and plate (allow to rest while the other things are cooking)
Add mushrooms and Swiss Chard (cook for 3 minutes)
Add to your place and voila! You Dinner is served.
Place crispy bacon on top of the Filet and you are done. Enjoy!

Tip: If you "butterfly" cut the filet mignon with a steak knife, lengthwise, in half.