Do you need or know of anyone that is in need and could use a box of food (Meals Ready-to-Eat) that needs no refrigeration? Please fill out the name and contact information and we will contact them to come pick up a box of meals.
Long shelf life when stored per manufacturer's directions. 

Ideal for emergency food supply.
*We will distribute the MREs depending on the individual's needs.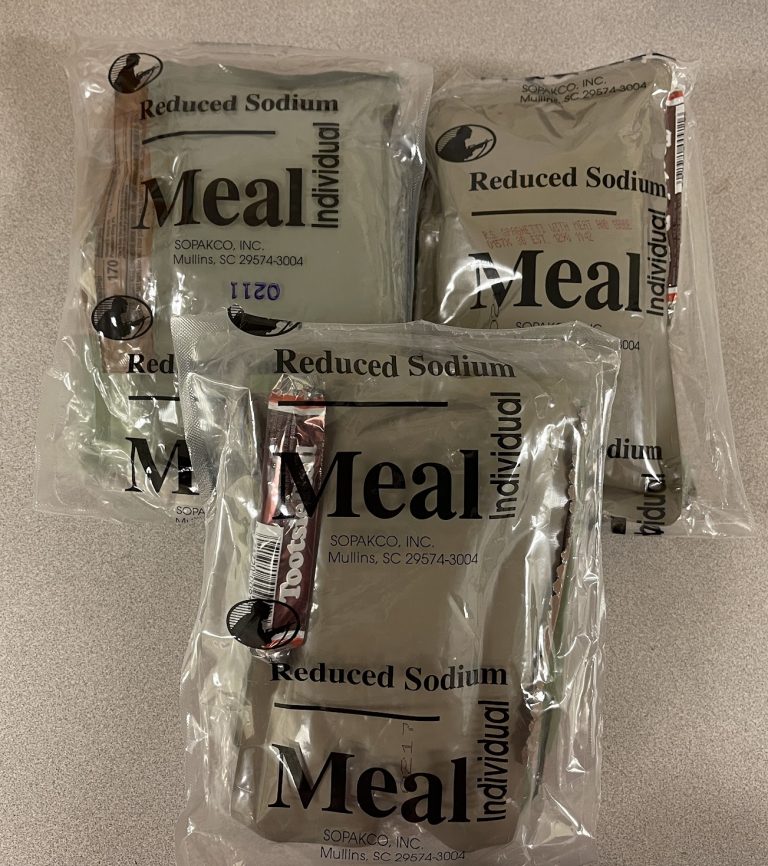 Fill out the contact form below.