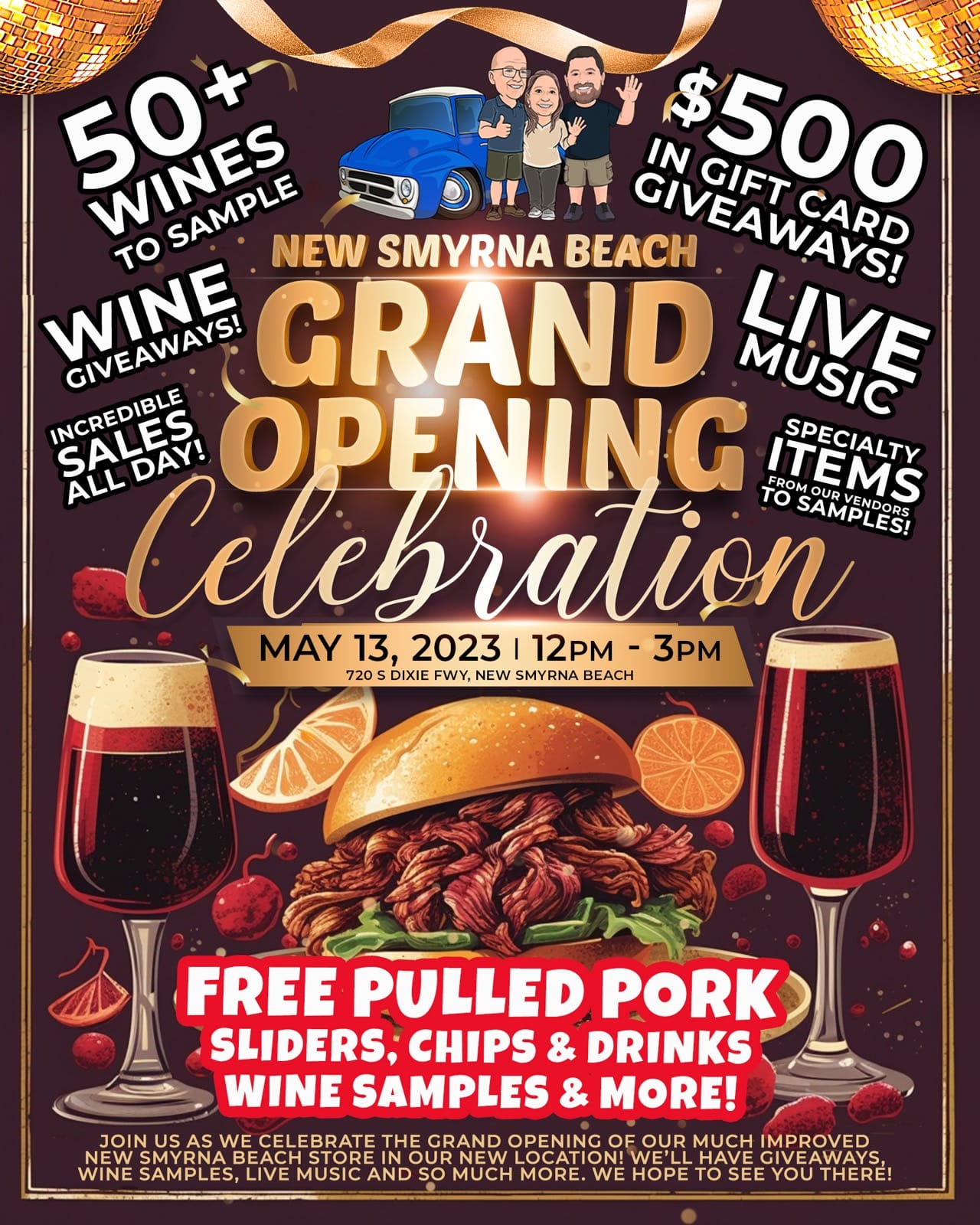 Perrine's Produce New Smyrna Grand Opening!
We're overjoyed to invite you to the GRAND OPENING of our new & improved New Smyrna Beach location on May 13th, 12pm-3pm!
After 24
amazing years in our cherished hometown, we're excited to finally offer our community an extensive selection of wine 
, meat 
, seafood 
, deli 
, grocery
, bakery 
, and an even larger variety of fresh produce 
 than ever before!
Join us for a day full of excitement and hometown hospitality! 
 Don't miss out on:
 FREE Pulled Pork Sandwiches 
, Chips & Drink 
 Complimentary tastings of 50+ exquisite wines 
 Your chance to win a share of $500 in Gift Card Giveaways 
 Live Music 
 to set the atmosphere
 Incredible samples from other vendors 
 Unbeatable all-day specials 
We're proud to continue serving our community and can't wait to share all these new offerings with you! Let's celebrate together with amazing food, fantastic deals, and the warm spirit of our hometown! 
 See you there!