Amy's Butterflied Filet Mignon with Asparagus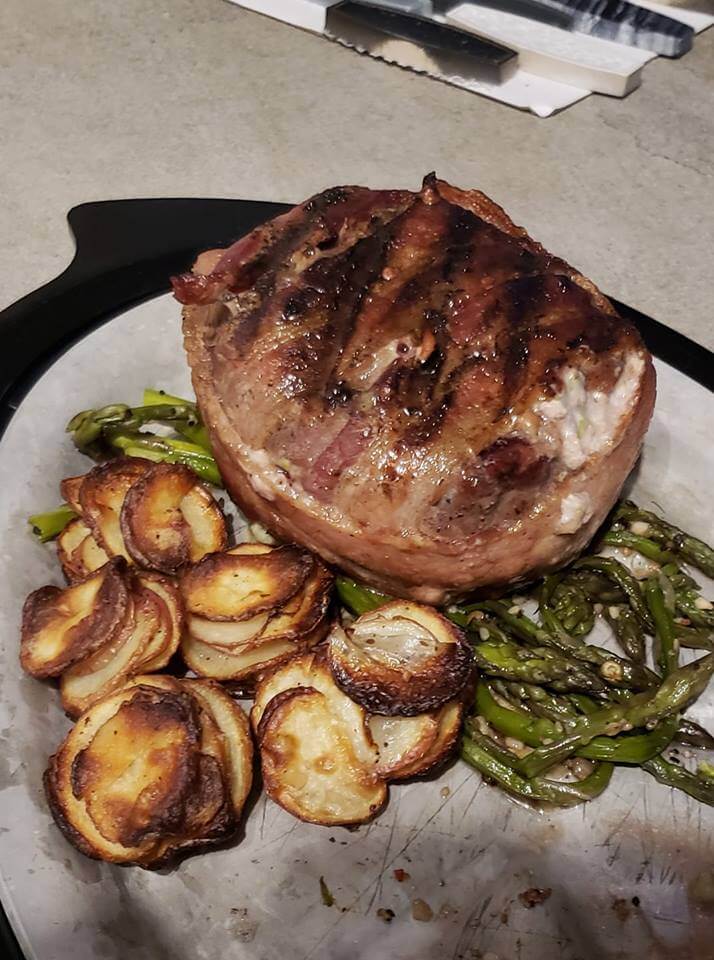 Ingredients:
Recipe for (×4) steaks
Butterfly (×4) filet mignon and marinate with salt, pepper, garlic salt, worcestershire, minced onion..
Stuff with….
4 oz cream cheese
2.5 oz asiago cheese
1/2 bundle of asparagus tips
2 tbsp garlic butter 
Directions:
Wrap in bacon and set overnight.
While red creamer potato rosettes (drenched in same garlic butter and seasonings) are baking at 400 degrees…
Grill prepared steaks and rest of bunch of asparagus (seasoned with only Mccormick's steak seasoning..
Let all rest for a few moments before you devour.