Chad's Juicy Filet Mignon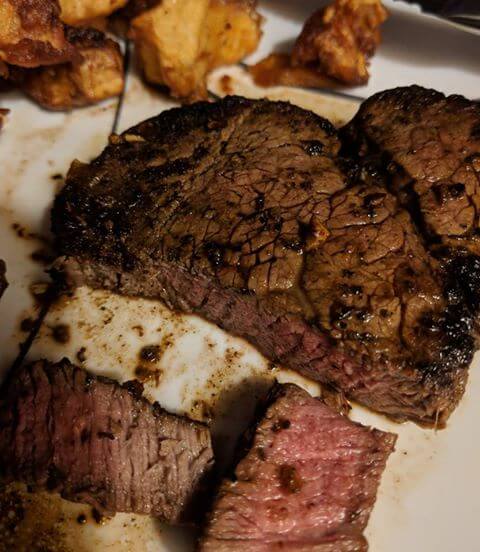 Directions:
Chad's Filet Mignon: Coat 2 filets generously in salt and pepper. Finely chop up 3-4 cloves of fresh garlic. In a cast iron skillet, melt 3-4 tbsps butter.
Place the chopped garlic in the skillet along with ½ tbsp dried thyme. Cook for about 1 minute.
Place the seasoned filets in the hot skillet. Be sure to spoon the butter and garlic mixture over the filets as they cook.
Cook for 5 minutes on each side until a nice crust forms and until the garlic has browned and has a lightly burnt color and flavor. Pull skillet off of heat and let rest for 2-3 minutes before serving.