Jeff & Marie's Seared Filets with Mustard Cream Sauce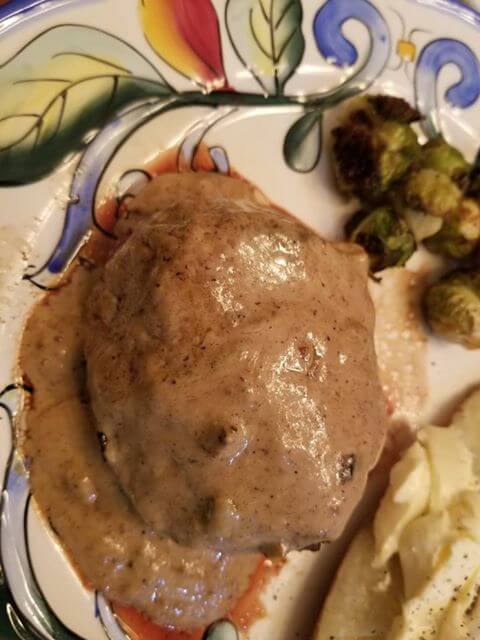 Ingredients:
2 Filets
2 Tbls butter
3 Scallions – chopped to 1/4 in length
2 Tbls Cognac or Brandy
3/4 cup heavy cream
2 Tbls Dijon Mustard
Directions:
Salt and pepper filets
Heat Skillet over medium high heat for two minutes
Add butter to skillet
Sear filets in skillet for 2 minutes, one minute per side
Reduce heat to medium and continue cooking for 4 more minutes for medium rare, turning filets every minute
Remove filets from skillet and add scallions, cooking for 1 minute
Add Cognac or Brandy and cook for another 30 seconds
Add cream and then mustard. Reduce heat and let sauce thicken about 30-40 seconds.
Add any meat drippings to sauce and serve with filets.