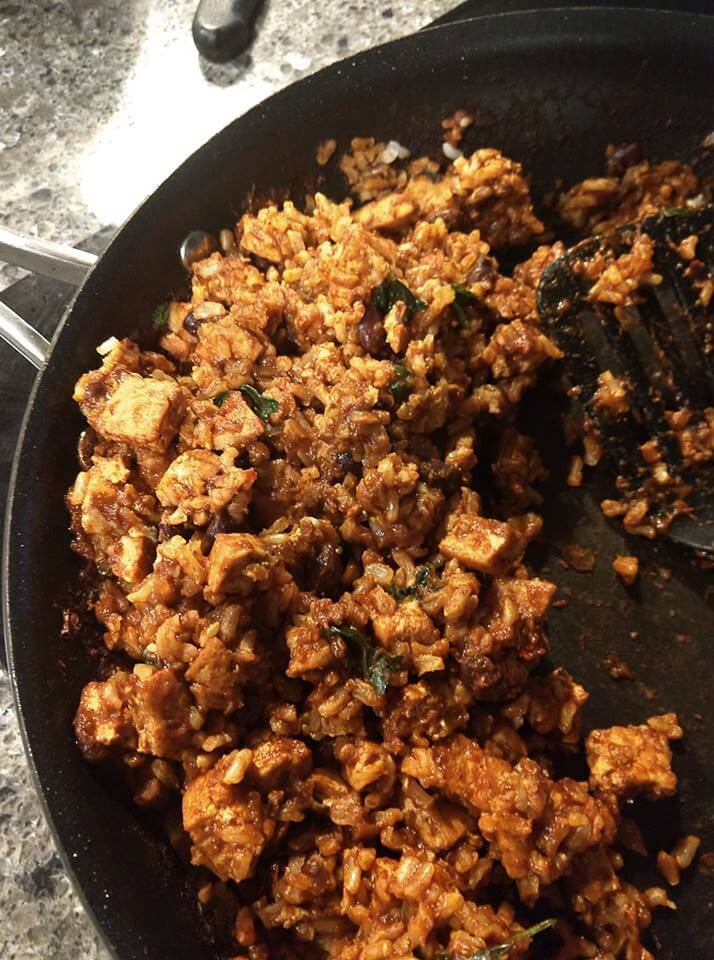 Ingredients:
A very healthy dish! You can use meat but I make mine with Tofu.

Pkg of Tofu
Cup of cooked black beans
Bunch of cilantro
2 cups of wheat cooked rice
Chopped red and green pepper
Chopped onion
3 garlic cloves
Can of tomato paste
Optional.. adobo Chipotle peppers sause (if you like very spicy)
Olive oil
3/4 cup of water
Salt and pepper to taste
Directions:
Open tofu and dry with paper towels. Brown in skillet with little olive oil. Cut into small chunks. Saute garlic, onions , and peppers. Add tomato paste along with water. Stir in chopped tomatoes, cooked wheat rice, beans, if you choose to do with Adobo sauce you would add now as well. Once heated add cilantro and cubed tofu or other meat. Eat on flour tortillas and add lettuce. Wonderful and healthy dish!